Hello Everyone!
We survived 2022, now let's get the 2023 party started.
We are booking gigs for 2023.  Be sure to tell your community organizers that we are a lively and memorable festival band. We should know. We've played 100's of them.  And hey . . .  a little mention to your favorite brew pubs, taverns, juke joints, beer gardens and watering hole wouldn't be bad either.  Thanks in advance. Much appreciated. 
______________________
______________________
Q&A with Chris Lehnert
Keyboardist Extraordinaire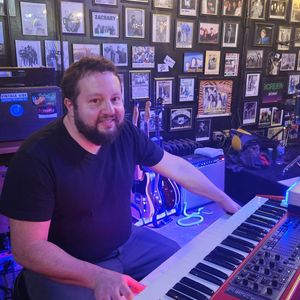 Tell us a little about your history as a blues artist.  Bands you've played with, how long etc.
I've been playing music since I was 11. I started out on guitar and then decided I wanted to play Keyboards around 18 or so and never looked back. Believe it or not, in high school I used to play in some metal/grunge type bands. I loved playing lead guitar.
 I've played with various musical acts, including The Stacks Edward Band, Lou Pride, Billy Flynn, Bob Stroger, and Willie "Big Eyes" Smith.
What do you do for fun when you are not playing?
Raising two wonderful girls, repairing tube amps, restoring vintage keyboards, vacuum tube audio design.
Who are your biggest musical influences?
My top influences would be: John Medeski, Herbie Hancock, Donald Fagen, and Chester Thompson. I'm a huge fan of improvisation. There are great songs out there because of the lyrics and how the vocals are delivered, but there are also great songs that can convey emotion and mood that just can't be done with words.
Tell us about your first paid gig.
My first paid gig was around 13 or 14.  I played in some city festival in my hometown of Racine. I remember we covered Radar Love by Golden Earring aside from some originals we had. I remember having a blast doing it. I knew I wanted to keep that experience the rest of my life.

What's the most important skill to have as a musician right now?  
I'd say the most important skill is to listen. You have to be aware of what is going on at the moment. What you play should be additive to the groove, and not stepping on the other musician's toes.  Also, dynamics are key. Start low, and build it up where it's appropriate. That's what I love about the Blues Disciples. We're all listening to each other. A lot of my parts are just laying that carpet down to fatten up the sound.
Tell us about one of your music teachers. 
Ken Fought was my guitar teacher. He was great. He really pushed me to better myself as a player. He definitely had a huge impact on me in a positive way.
How much time do you spend listening to music each day or week?  Playing music? 
I listen to music every single day. I also like to record myself at all gigs and review later on. It helps me see where I did well and things I can improve upon. I try to play an hour everyday if I can, but that can be hard with two young kids. Constantly reviewing myself is the only way I'll be better.
What is your least favorite type of music?
Anything that uses autotune gratuitously and is on those top pop radio stations. Really hard to listen to for me.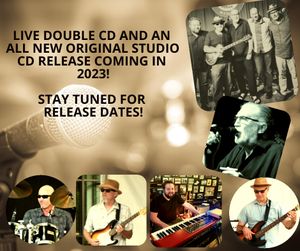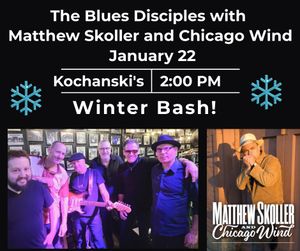 Upcoming Shows
Kochanski's with Matthew Skoller and Chicago Wind
Winter Blues Bash
Sun, Jan 22 @ 2:00PM
The Red Rooster, Madison
Fri, Feb 3 @ 8:00PM
Elks Lodge, Waukesha
(Suburban Swing Dance Group)
Fri, Mar 3 @ 8:00PM
The Smiling Moose, Osman
Sun, Mar 5 @ 3:00PM
Blind Horse Blues Fest, Kohler 
Sat. May 20 @ 12:00PM
The Baaree, Thiensville
Sat, Jun 3 @ 7:00PM
The Wheelhouse, Waupaca
Sat, Jun 10 @ 1:00PM
Cheelabration – Daily Taco & Cantina, Thiensville
Sat, Jul 22 @ 6:00PM
The Baaree, Thiensville
Sat, Aug 26 @ 7:00PM
Like this Newsletter?  Forward it to your friends and tell them to subscribe at BluesDisciples.com